Our Corrective Exercise Reports are based on the NASM Overhead Squat Assessment (OHSA). The full results from this Assessment can be found on the Programming screen under the Mobility tab.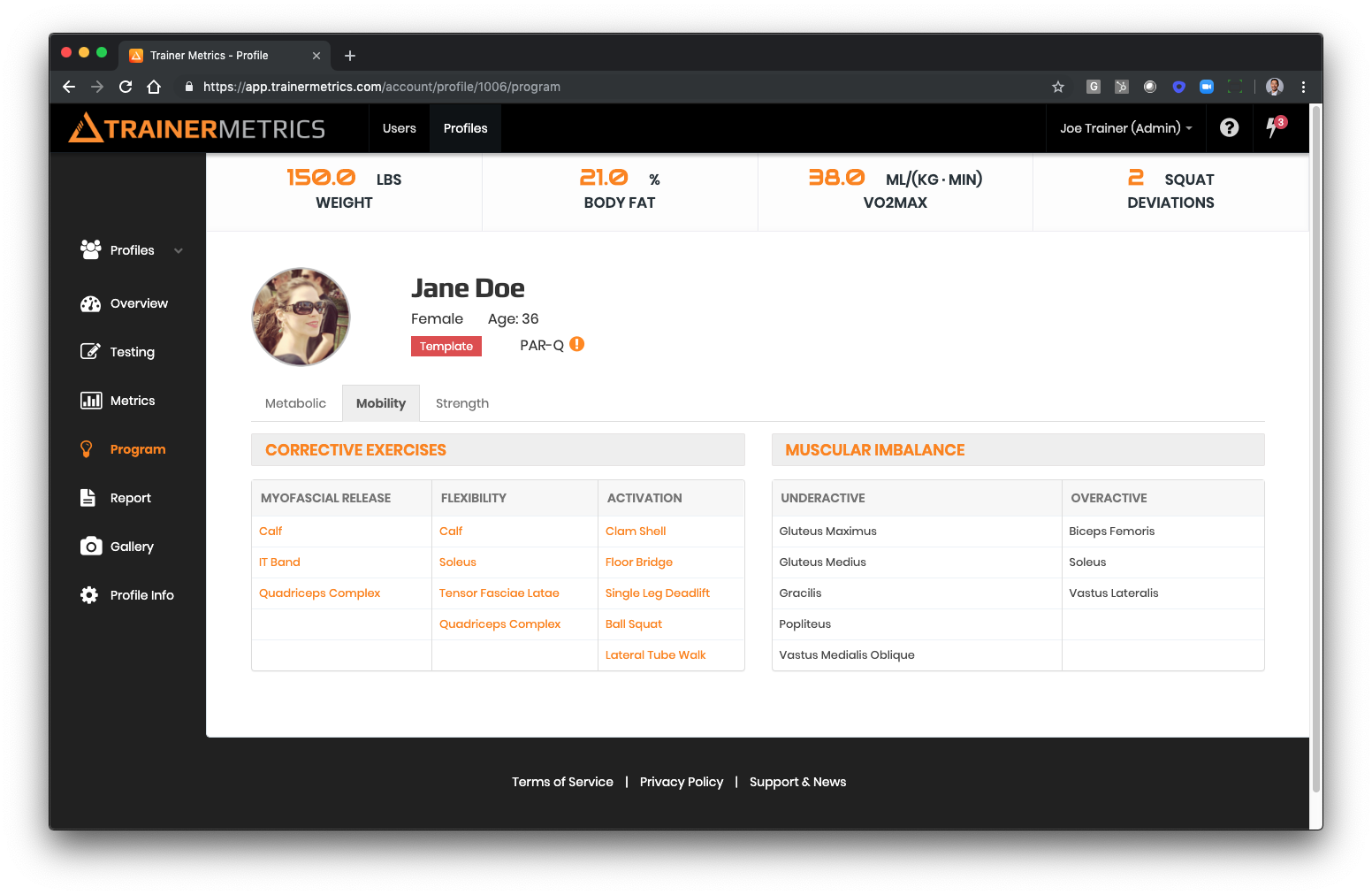 The recommended Corrective Exercises from the OHSA can be printed and shared with your Clients by selecting the Corrective Exercise Report from the Report screen.
The Corrective Exercise Report includes instructions, reference photos, and space for notes. Even if your Clients don't follow the guidance from this Report, it'll provide you with strong justification for cleaning up their biomechanics prior to moving on to more strenuous exercise.